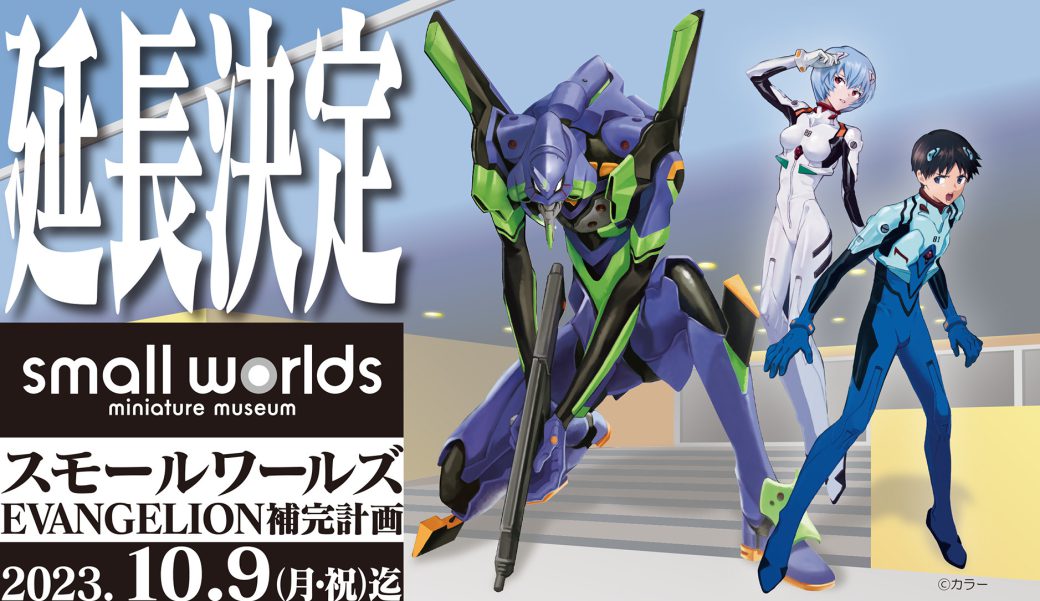 After the renovation in March this year, we have added permanent performances like "evangelion hangar" and "evangelion tokyo-iii." Additionally, we have prepared limited-time exhibitions and collaboration menus. Let's enjoy the excitement of Neon Genesis Evangelion in the cool indoor facilities during this hot summer!
The collaboration event allows us to immerse ourselves in the world of Neon Genesis Evangelion.
① Experience Photography Points
② Cosplay Figure Plan
③ Neon Genesis Evangelion Collaboration Menu
④ "Scene Master" – Miniature Model Exhibition by Professional Modeler, Takuji Yamada
⑤ YURUSHITO Coloring Workshop
⑥ UCC Human Instrumentality Project – Exhibition of Historical Design Cans You can enjoy these six experiences.
Experience Photo Spot
At the "Tokyo-iii Area," you can find photo spots set up to match the scenes from the miniature world and "Evangelion: 2.0 You Can (Not) Advance." You can take photos that make it feel like you've stepped into the world of Evangelion and enjoy the experience.
Cosplay Figure Plan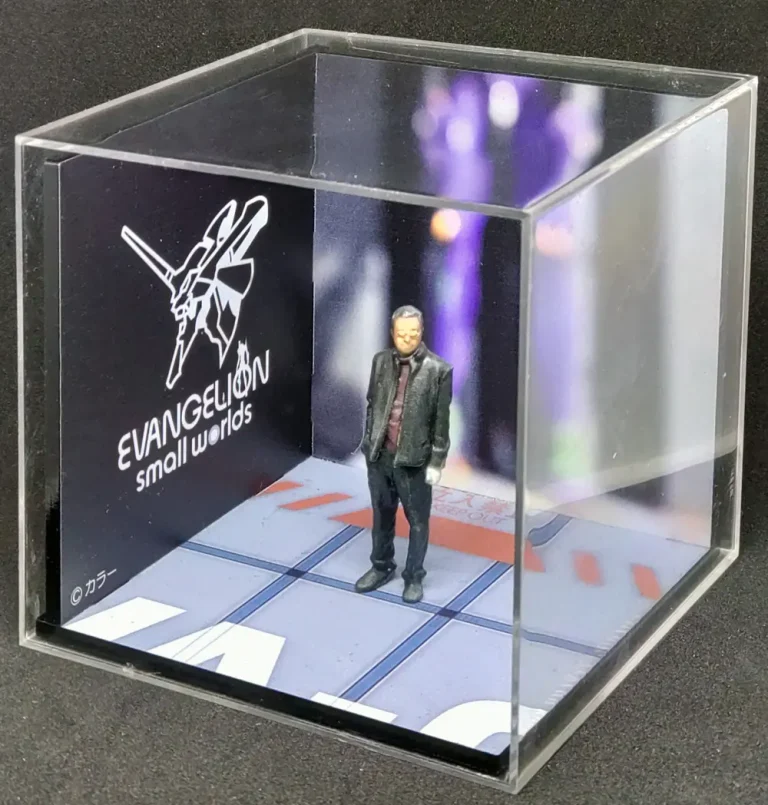 A new plan is introduced where you can cosplay as NERV staff or characters like Shinji and create your own figure. You can use Small Worlds' limited collection of cosplay costumes. This exclusive plan includes a dedicated figure base for the hangar, allowing you to display the figure at your home.
"Scene Master" Promodeler Takuji Yamada's Diorama Exhibition – The World of Evangelion.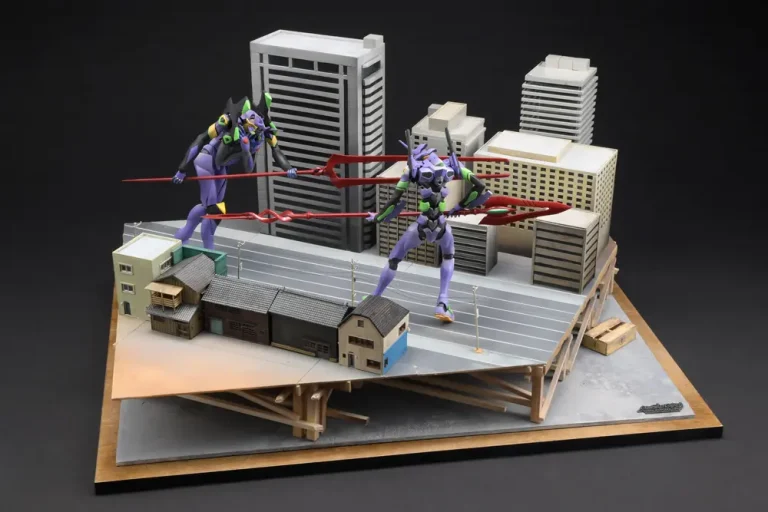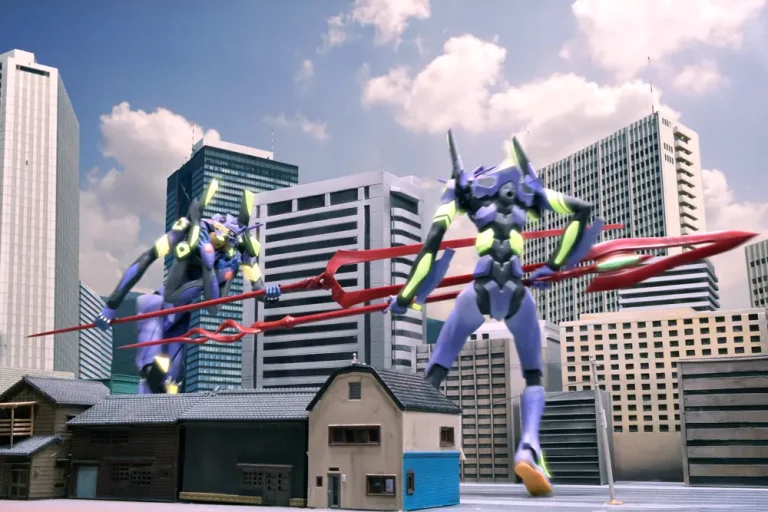 (Photo courtesy of Hobby Japan editorial department)
We will showcase all 15 diorama sculptures that have been featured in numerous magazines and media. This exhibition, focusing on Evangelion, is the first of its kind. The meticulously crafted and story-driven diorama works are truly remarkable.
Also, on August 6th, 14:00, we will be hosting a talk show with Mr. Takuji Yamada. This is a unique opportunity to hear explanations and discussions about each artwork. Don't miss out!
UCC "Human Instrumentality Project" Exhibition of Historical Design Cans.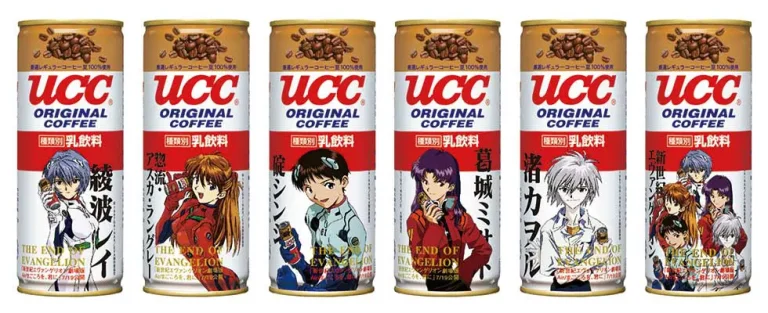 With the support of UCC, we will be displaying the historical design cans of the "Human Instrumentality Project" all at once. From nostalgic designs to the Hakone Instrumentality Project, you can find that one can that brings back memories. Relive the memories of that time!
"YURUSHITO" Coloring Workshop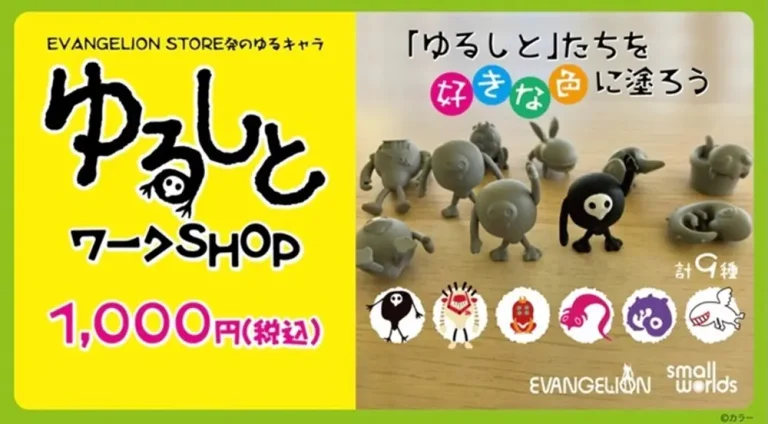 The "YURUSHITO" Coloring Workshop allows you to choose from 9 different figures of the mascot character from the "EVANGELION STORE" and experience freehand coloring using acrylic paint and brushes.
The workshop costs 1,000 yen (tax included) and takes approximately 30 to 60 minutes.
It will be held in the 3rd-floor workshop area.
"EVANGELION Collaboration Menu"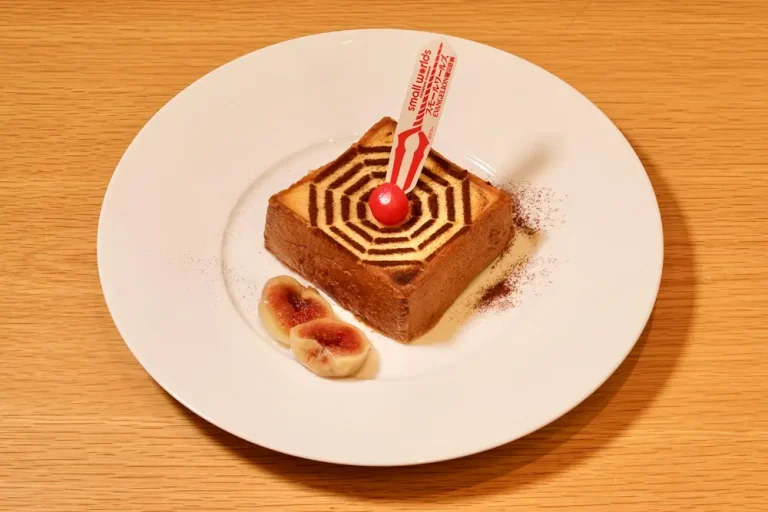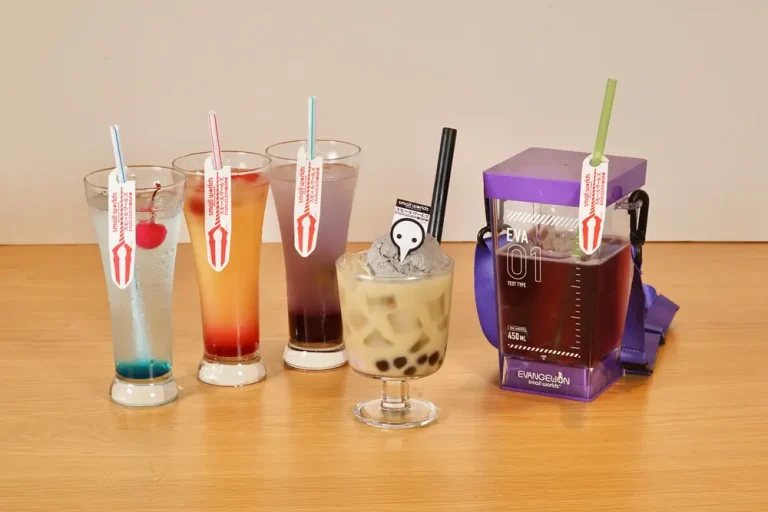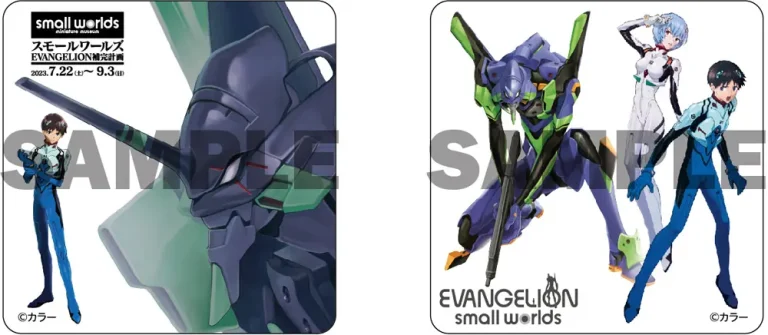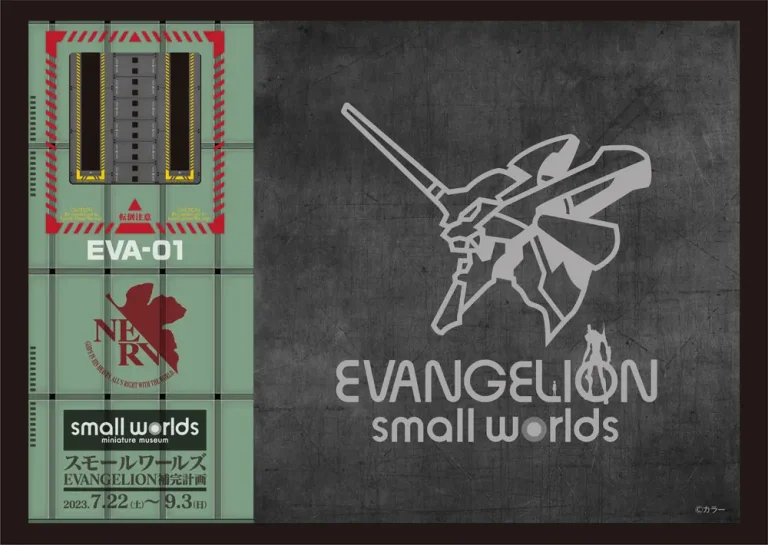 The Museum Café will offer an Evangelion Collaboration Menu, with drinks in the image of the A.T. Field Dish, each Eva machine, and the fourth apostle. A special coaster will be given to those who order the collaboration drinks, and original sweets and other items will be prepared and waiting for you.
The coaster is a luxurious version with two designs printed on both sides. Additionally, with the original sweets, we will present a special traysheet
Special Set Ticket
We will be selling special event tickets on 'Asoview!' starting from July 19th.
[Price] Adult Admission Pass with Evangelion Drink Holder (Ages 18 and above) 4,530 yen.
[click here] https://www.asoview.com/base/158743/